Florida No income verification mortgage program used to Florida mortgage home or refinance your current primary residence mortgage. No employment, no tax returns, no W2s, no 1099's, no bank statements for income.What Does The Application Process Look Like for a Bank Statement Only Mortgage?
Bank statement mortgage loans are processed through a manual underwriting process. This means the income is calculated by a person so the process can take 24 -48 hours. We will also need a full bank statement questionnaire to understand your business expenses. For a bank statement loan, the lender only backs out your bare-bone minimum business expenses. You can use the rest of your income to qualify for a mortgage!
Florida Bank Statement Mortgage Lenders Questionnaire?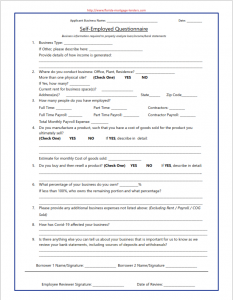 FOR YOUR FREE NO OBLIGATION CONSOLATION 
NO INCOME VERIFICATION FLORIDA MORTGAGE LENDERS
NO TAX RETURNS FLORIDA MORTGAGE LENDERS
NO INCOME VERIFICATION COMMERCIAL FLORIDA MORTGAGE LENDERS
BAD CREDIT NO TAX RETURN FLORIDA MORTGAGE LENDERS
Bank Statement Lenders 24-Month Profit and Loss Statement Request
KEY POINTS TO THE BANK STATEMENT-ONLY MORTGAGE PROGRAM
•
Business or Personal Statements to 90% financing!!!
• 100% of Deposits for Personal Statements! or
• 100% of Deposits for Business Statements!
• Don't look at Withdrawals!
• Don't look at Overdrafts!
• No P&L!
• No Reserves!
90% LTV – after Foreclosure, Short Sale or BK
Our Stated and Bank Statement Only Loan Approvals Up to $3,000,000 Loan Amounts
BANK STATEMENT ONLY MORTGAGE LENDER'S REQUIREMENTS    
1.Min 500 FICO!
2. 24 Months of Statements
3. Owner Occ. w/ 600 Fico, Non-Owner & 2nd Homes w/500 Fico
4. Self Employed and 1099 borrowers only
5. Only 6 NSF's in most recent 12 months
24 Months Bank Statement Only Florida Employment Types:
Self Employed

1099


o Must provide business license, Tax Preparer's NOT Audited letter or corporate paperwork.
US Mortgage Lenders will accept Personal or Business Bank Statements.  However, qualifying income will be calculated differently.
Florida Personal Bank Statements:  100% of Deposits- Add all deposits for all 24 months and divide that amount by 24 to receive the monthly income amount we will apply as the borrower's qualifying income.
Ex. 24 months deposits total = $200,000 / 24 = $8,333 a month income.
Florida Business Bank Statements:  50% of Deposits- Add all deposits for all 24 months, divide by 2, and then divide by 24 to receive the monthly income amount we will give to the borrower.
Ex. 24 month deposit total = $500,000 / 2 = $250,000 / 24 = $10,333 a month income. * Only 50% is used because we have to assume the business has overhead.
Details of Florida Bank Statement Only Lenders Program:
Personal & Business Guidelines
Only deposits can be used Transfers are NOT counted on personal and case-by-case for business*

Must have 24 consecutive months of statements (no gaps)

Must provide All pages (even the last pages with advertising)

Can not commingle (use two different accounts) statements**

If the account was used and closed and a new account for the remainder of the statements must show the closing of the old account and opening of a new account
Florida bank Transfers may be accepted for business statements when they come from credit card clearing houses (examples: Paypal, Square, AMEX, etcetera).  Case-by-Case and must be considered normal for the Florida company.
Florida Multiple bank accounts are considered on a case-by-case when (a) one account is closing and reopening new account, or (b) for Business accounts that are two different and autonomous Florida businesses.
BANK STATEMENT ONLY FLORIDA MORTGAGE LINKS
Alt Docs Used For Mortgage Qualifying
Alt documentation programs are available on our loan products. Alt Documentation in many ways is
Documentation is a solution to verifying ATR Ability to Repay for those borrowers with unique income or multiple sources of income. However, AIt Documentation is inherently confusing due to a lack of clear indication as to what deposits
are income versus non-income. Ultimately it is the underwriter's discretion to determine what deposits are income after a full review of Borrower LOEs. declarations and employment history. The documentation required is as follows
Borrower TvDe Documentation w/
Salaried Borrowers
Twelve to twenty- four (12-24) months current,
24 SE job
consecutive personal bank statements.
Non-Salaried (1099, Twelve to twenty­ four (12-24) months current.
Highly commissioned consecutive personal bank statements Self Employed employees. 'Gig
Business Owners must be Self Employed and own their
Workers") or Self-Current business for a minimum of two (2) years.
Employed Borrowers
When using 24 months' personal bank statements no verification of self-employment or employment (1099, highly commissioned employees, "Gig Workers") will be needed at 75% LTV and below. We will rely on the 1003 and the cash flow reflecting in the bank statements. When using 24 months of personal bank statements at LTV's over 75% or using 12 months personal bank statements at any LTV Proof of Self Employment for two years.is required. Must provide validation of Self Employment by 2 years of business licenses, or letter from licensed CPA or Tax Preparers on CPA or Tax preparer letter head, with license number addressed to Athas verifying that Borrower is self-employed indicating dates of inception of self-employment to verify self-employment for 2 years. For 1099, highly commissioned borrowers, and "Gig Workers", proof of employment in same line of work for two years will be required. This will be
obtained via verbal VOE. written VOE or from a licensed CPA or Tax preparer as d efined above
"Gig Workers" may also provide account creation confirmation from the platforms in which they




operate.

When using personal bank statements to qualify with a joint account all account holders must be borrowers




on the loan




• Multiple account statements are acceptable so long as the income is clearly bifurcated and there




are no cross-transfers between accounts.




• Transfers into accounts are not used in determining ATR unless can explained, sourced and verified. Said transfers must make sense and up to the underwriter's discretion.




be an example of what may be acceptable are transfers from a borrower's business account to their personal account.




An LOE describing the occurrence will be required and source of this will be required by remittance




of one business bank statement




• Large, random and/or infrequent deposits will not be used unless a clear explanation is provided.




verified. commensurate with the borrower's business/line of work and makes sense.




• Declining income is a negative factor, must be explained and may be used in lieu of a full average




of the statements, if an underwriter so determines




NSFs are frowned upon and will be analyzed on an individual case-by-case basis

The use of alt-documentation for borrowers who are BOTH self-employed and salaried/W2 are




allowed. Borrowers who utilize alt-documentation within this employment capacity must show




their other sources of income listed on 1003 loan application. Wages from non-self-employment income will




be backed out and the borrower will need to additionally provide the most recent paystub and 2 years W­




2's for the wage earner portion of their income




• If the borrower owns rental properties, we will assume the income from the rental(s) is going




into borrowers' personal bank statements and no additional income will be given and no




leases will be required. We will hit borrowers with full PITI on these rental properties in


our DTI analysis.
Category: NO Tax Return Florida
Investment Income Florida Mortgage Lenders Florida No Income Verification Investor Loans — No Income Verification Florida Investor Loans Debt service coverage ratio Florida mortgage lenders
BANK

STATEMENT

FLORIDA MORTGAGE LENDERS IN EVERY CITY IN FLORIDA INCLUDING
– A – Cities in Florida that begin with the letter "A". Alachua, FL Alford, FL Altamonte Springs, FL Altha, FL Altoona, FL Alturas, FL Alva, FL Anna Maria, FL Anthony, FL Apalachicola, FL Apollo Beach, FL Apopka, FL Arcadia, FL Archer, FL Argyle, FL Aripeka, FL Astatula, FL Astor, FL Atlantic Beach, FL Auburndale, FL Avon Park, FL 
–B – Cities in Florida that begin with the letter "B". Babson Park, FL Bagdad, FL Baker, FL Balm, FL Barberville, FL Bartow, FL Bascom, FL Bay Pines, FL Bell, FL Belle Glade, FL Belleair Beach, FL Belleview, FL Beverly Hills, FL Big Pine Key, FL Blountstown, FL Boca Grande, FL Boca Raton, FL Bokeelia, FL Bonifay, FL Bonita Springs, FL Bostwick, FL Bowling Green, FL Boynton Beach, FL Bradenton, FL Bradenton Beach, FL Bradley, FL Brandon, FL Branford, FL Bristol, FL Bronson, FL Brooker, FL Brooksville, FL Bryant, FL Bryceville, FL Bunnell, FL Bushnell, FL
– C – Cities in Florida that begin with the letter "C". Callahan, FL Campbellton, FL Canal Point, FL Candler, FL Cantonment, FL Cape Canaveral, FL Cape Coral, FL Captiva, FL Carrabelle, FL Caryville, FL Cassadaga, FL Casselberry, FL Cedar Key, FL Center Hill, FL Century, FL Chattahoochee, FL Chiefland, FL Chipley, FL Chokoloskee, FL Christmas, FL Citra, FL Citrus Ridge, FL Clarcona, FL Clarksville, FL Clearwater, FL Clearwater Beach, FL Clermont, FL Clewiston, FL Cocoa, FL Cocoa Beach, FL Coleman, FL Copeland, FL Cortez, FL Cottondale, FL Crawfordville, FL Crescent City, FL Crestview, FL Cross City, FL Crystal Beach, FL Crystal River, FL Crystal Springs, FL Cypress, FL – D – Cities in Florida that begin with the letter "D". Dade City, FL Dania, FL Davenport, FL Day, FL Daytona Beach, FL De Leon Springs, FL Debary, FL Deerfield Beach, FL Defuniak Springs, FL Deland, FL Delray Beach, FL Deltona, FL Destin, FL Doctors Inlet, FL Dover, FL Dundee, FL Dunedin, FL Dunnellon, FL Durant, FL
– E – Cities in Florida that begin with the letter "E". Eagle Lake, FL Earleton, FL East Palatka, FL Eastlake Weir, FL Eastpoint, FL Eaton Park, FL Ebro, FL Edgewater, FL Eglin AFB, FL Elfers, FL Elkton, FL Ellenton, FL Englewood, FL Estero, FL Eustis, FL Everglades City, FL Evinston, FL – F – Cities in Florida that begin with the letter
–F– Fairfield, FL Fedhaven, FL Felda, FL Fellsmere, FL Fernandina Beach, FL Ferndale, FL Flagler Beach, FL Florahome, FL Floral City, FL Florida City, FL Fort Lauderdale, FL Fort McCoy, FL Fort Meade, FL Fort Myers, FL Fort Myers Beach, FL Fort Ogden, FL Fort Pierce, FL Fort Walton Beach, FL Fort White, FL Fountain, FL Freeport, FL Frostproof, FL Fruitland Park, FL
– G – Cities in Florida that begin with the letter "G". Gainesville, FL Geneva, FL Georgetown, FL Gibsonton, FL Glen Saint Mary, FL Glenwood, FL Goldenrod, FL Gonzalez, FL Goodland, FL Gotha, FL Graceville, FL Graham, FL Grand Island, FL Grand Ridge, FL Grandin, FL Grant, FL Green Cove Springs, FL Greensboro, FL Greenville, FL Greenwood, FL Gretna, FL Grove City, FL Groveland, FL Gulf Breeze, FL Gulf Hammock, FL – H – Cities in Florida that begin with the letter "H". Haines City, FL Hallandale, FL Hampton, FL Harold, FL Hastings, FL Havana, FL Hawthorne, FL Heathrow, FL Hernando, FL Hialeah, FL High Springs, FL Highland City, FL Highland Park, FL Hilliard, FL Hobe Sound, FL Holder, FL Holiday, FL Hollister, FL Hollywood, FL Holmes Beach, FL Holt, FL Homeland, FL Homestead, FL Homosassa, FL Homosassa Springs, FL Horseshoe Beach, FL Hosford, FL Howey In The Hills, FL Hudson, FL Hunters Creek, FL Hurlburt Field, FL
– I – Cities in Florida that begin with the letter "I". Immokalee, FL Indialantic, FL Indian Lake Estates, FL Indian Rocks Beach, FL Indiantown, FL Inglis, FL Intercession City, FL Interlachen, FL Inverness, FL Islamorada, FL Island Grove, FL Istachatta, FL – J – Cities in Florida that begin with the letter "J". Jacksonville, FL Jacksonville Beach, FL Jasper, FL Jay, FL Jennings, FL Jensen Beach, FL Jupiter, FL
– L – Cities in Florida that begin with the letter "L". La Crosse, FL Labelle, FL Lacoochee, FL Lady Lake, FL Lake Alfred, FL Lake Butler, FL Lake Butter, FL Lake City, FL Lake Como, FL Lake Geneva, FL Lake Hamilton, FL Lake Harbor, FL Lake Helen, FL Lake Lucerne, FL Lake Mary, FL Lake Monroe, FL Lake Panasoffkee, FL Lake Placid, FL Lake Wales, FL Lake Worth, FL Lakeland, FL Lamont, FL Lanark Village, FL Land O Lakes, FL Lantana, FL Largo, FL Laurel, FL Laurel Hill, FL Lawtey, FL Lecanto, FL Lee, FL Leesburg, FL Lehigh Acres, FL Lithia, FL Live Oak, FL Lloyd, FL Lochloosa, FL Long Key, FL Longboat Key, FL Longwood, FL Lorida, FL Loughman, FL Lowell, FL Loxahatchee, FL Lulu, FL Lutz, FL Lynn Haven, FL
– M – Cities in Florida that begin with the letter "M". Macclenny, FL Madison, FL Maitland, FL Malabar, FL Malone, FL Manasota, FL Mango, FL Marathon, FL Marathon Shores, FL Marco Island, FL Marianna, FL Mary Esther, FL Mascotte, FL Mayo, FL McAlpin, FL McDavid, FL McIntosh, FL Melbourne, FL Melbourne Beach, FL Melrose, FL Memphis, FL Merritt Island, FL Mexico Beach, FL Miami, FL Miami Beach, FL Micanopy, FL Miccosukee Cpo, FL Mid Florida, FL Middleburg, FL Midway, FL Milligan, FL Milton, FL Mims, FL Minneola, FL Miramar Beach, FL Molino, FL Monticello, FL Montverde, FL Moore Haven, FL Morriston, FL Mossy Head, FL Mount Dora, FL Mount Pleasant, FL Mulberry, FL Murdock, FL Myakka City, FL Myrtle Grove, FL
– N – Cities in Florida that begin with the letter "N". Nalcrest, FL Naples, FL Neptune Beach, FL New Port Richey, FL New Smyrna Beach, FL Newberry, FL Niceville, FL Nichols, FL Nobleton, FL Nocatee, FL Nokomis, FL Noma, FL North Fort Myers, FL North Miami Beach, FL North Palm Beach, FL North Port, FL
– O – Cities in Florida that begin with the letter "O". O Brien, FL Oak Hill, FL Oakland, FL Ocala, FL Ochopee, FL Ocklawaha, FL Ocoee, FL Odessa, FL Okahumpka, FL Okeechobee, FL Old Town, FL Oldsmar, FL Olustee, FL Ona, FL Oneco, FL Opa Locka, FL Orange City, FL Orange Lake, FL Orange Park, FL Orange Springs, FL Orlando, FL Ormond Beach, FL Osprey, FL Osteen, FL Otter Creek, FL Oviedo, FL Oxford, FL Ozona, FL
– P – Cities in Florida that begin with the letter "P". Pahokee, FL Paisley, FL Palatka, FL Palm Bay, FL Palm Beach, FL Palm City, FL Palm Coast, FL Palm Harbor, FL Palm River-Clair Mel, FL Palm Valley, FL Palmdale, FL Palmetto, FL Panacea, FL Panama City, FL Panama City Beach, FL Parrish, FL Patrick AFB, FL Paxton, FL Pembroke Pines, FL Penney Farms, FL Pensacola, FL Perry, FL Pierson, FL Pine Island Ridge, FL Pine Ridge, FL Pineland, FL Pinellas Park, FL Pinetta, FL Placida, FL Plant City, FL Plymouth, FL Point Washington, FL Polk City, FL Pomona Park, FL Pompano Beach, FL Ponce De Leon, FL Ponte Vedra Beach, FL Port Charlotte, FL Port Orange, FL Port Richey, FL Port Saint Joe, FL Port Saint Lucie, FL Port Salerno, FL Port St. Lucie, FL Punta Gorda, FL Putnam Hall, FL
– Q – Cities in Florida that begin with the letter "Q". Quincy, FL
– R – Cities in Florida that begin with the letter "R". Raiford, FL Reddick, FL River Ranch, FL Riverview, FL Rockledge, FL Roseland, FL Rotonda West, FL Ruskin, FL
– S – Cities in Florida that begin with the letter "S". Safety Harbor, FL Saint Augustine, FL Saint Cloud, FL Saint James City, FL Saint Leo, FL Saint Marks, FL Saint Petersburg, FL Salem, FL San Antonio, FL San Mateo, FL Sanderson, FL Sanford, FL Sanibel, FL Santa Rosa Beach, FL Sarasota, FL Satellite Beach, FL Satsuma, FL Scottsmoor, FL Sebastian, FL Sebring, FL Seffner, FL Seminole, FL Seville, FL Shady Grove, FL Shalimar, FL Sharpes, FL Silver Springs, FL Sneads, FL Sopchoppy, FL Sorrento, FL South Bay, FL Sparr, FL Spring Hill, FL St. Augustine, FL St. Leo, FL Starke, FL Steinhatchee, FL Stuart, FL Sugarloaf Shores, FL Sumatra, FL Summerfield, FL Summerland Key, FL Sumterville, FL Sun City, FL Sun City Center, FL Sunnyside, FL Suwannee, FL Sydney, FL
– T – Cities in Florida that begin with the letter "T". Tallahassee, FL Tallevast, FL Tampa, FL Tangerine, FL Tarpon Springs, FL Tavares, FL Tavernier, FL Telogia, FL Terra Ceia, FL The Villages, FL Thonotosassa, FL Titusville, FL Trenton, FL Trilby, FL
– U – Cities in Florida that begin with the letter "U". Umatilla, FL
– V – Cities in Florida that begin with the letter "V". Valparaiso, FL Valrico, FL Vanderbilt Beach, FL Venice, FL Venus, FL Vernon, FL Vero Beach, FL
– W – Cities in Florida that begin with the letter "W". Wabasso, FL Wacissa, FL Wakulla Springs, FL Waldo, FL Wauchula, FL Wausau, FL Waverly, FL Webster, FL Weirsdale, FL Welaka, FL Wellborn, FL West Little River, FL West Palm Beach, FL Weston, FL Westville, FL Wewahitchka, FL White Springs, FL Wildwood, FL Williston, FL Wimauma, FL Windermere, FL Winter Beach, FL Winter Garden, FL Winter Haven, FL Winter Park, FL Winter Springs, FL Woodville, FL Worthington Springs, FL
-Y- Cities in Florida that being with the letter Y. Ybor City –
–Z–Cities in Florida that being with the letter Y-Zephyrhills – 
POPULAR BANK STATEMENT ONLY PAGES INCLUDE: